Daily News ePaper
Read today Daily News English ePaper published from Colombo, Sri Lanka.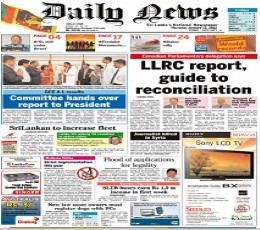 Daily News Newspaper Information
The Ceylon Daily News (CDN) is an English daily that claims the largest circulation among peoples in Sri Lanka. It is now owned by the government of Sri Lanka. The newspaper is written as a broadsheet, with photographs printed both in color and black and white.